DataSelf ETL Retirement (Legacy Product)
Retirement
As of 03/10/2022, DataSelf ETL is officially retired (v2020.1.100). It's been our legacy product since 2005.
Powerful Replacement
We're replacing it with the feature-rich, lean, mean, easy-to-use, and powerful DataSelf ETL+. Learn more at:
- DataSelf ETL+ User Guide
- Release Notes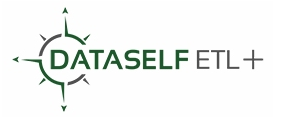 What's Next?
There are several options going forward:
Upgrade to ETL+ or try it out in parallel with the legacy product (plus enjoy the additional benefits of the latest DataSelf solution).

If you need to upgrade your server environment, source systems, MS SQL Server and/or Tableau or Power BI: contact us to discuss your upgrade options.

Leave the legacy product running as is.

End of life on 12/31/2024: You can continue to benefit from our consulting services to maintain the legacy product for a fee until its end of life.
Please contact us to discuss this.