A brief introduction to Inventory Management for Advanced Analytics

For any company looking for straight-forward visibility into their products, Inventory Management is a great place to get started. It incorporates your inventory on hand today, your inbound purchase orders, your outbound open sales orders and your historic sales.
Below is a quick look at the Inventory Dashboard: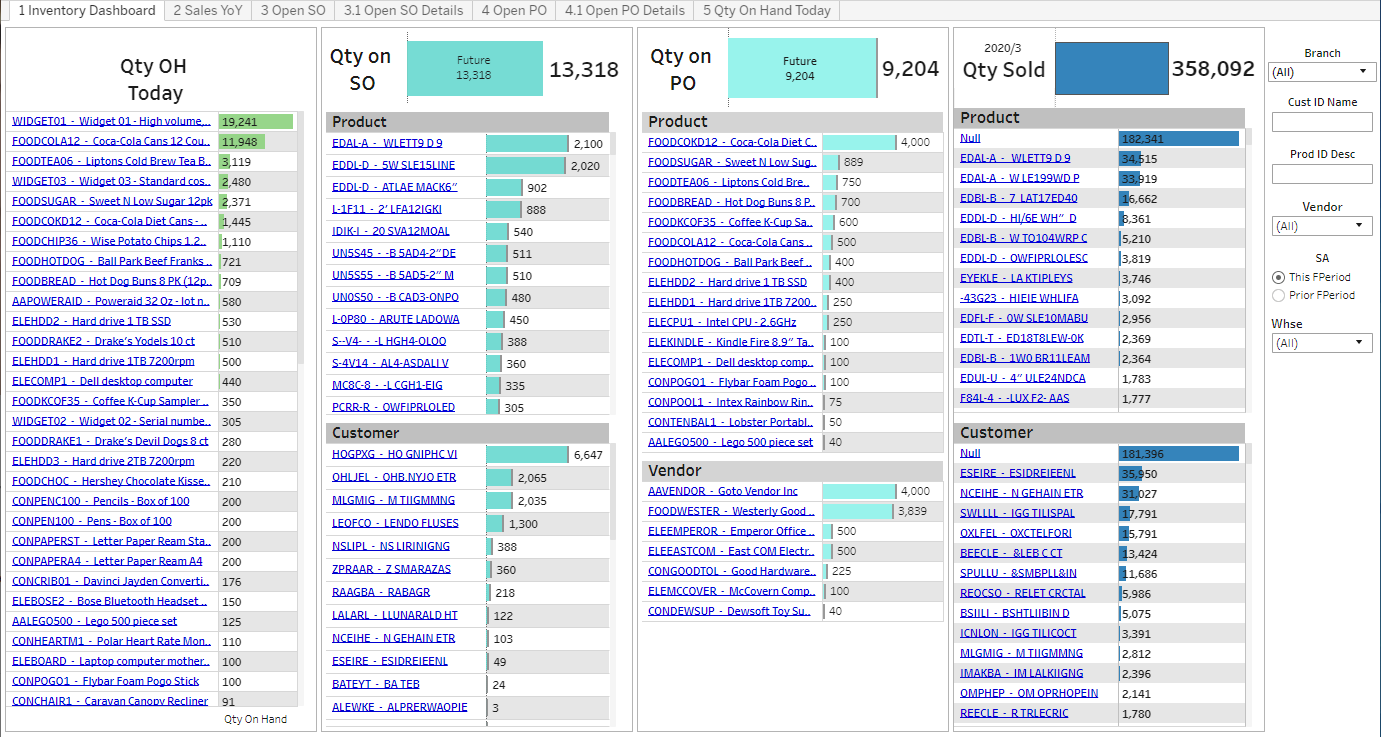 Utilizing some of Tableau's built-in features, this dashboard becomes an interactive tool for dissecting your data. Use one or many of the filters on the right to narrow down your scope, then click on anywhere on the dashboard. All of the other visuals will update to only show information relevant to what you selected. No more adjusting multiple pivot tables to get at pertinent data.

Are you interested in what's going on for your top customer and when you can expect their next order? Click on the customer and you'll be looking at every product they're taking, how much they have purchased, what's on Sales Order, how much inventory you have on hand to service their needs, and any open sales orders they have already written.

Are you interested in a very popular product and whether or not your supply is healthy? Click on a product. You'll be able to see what you have, what's going out and what's coming in. No digging. It's just there.
Next dig into your Sales Year over Year: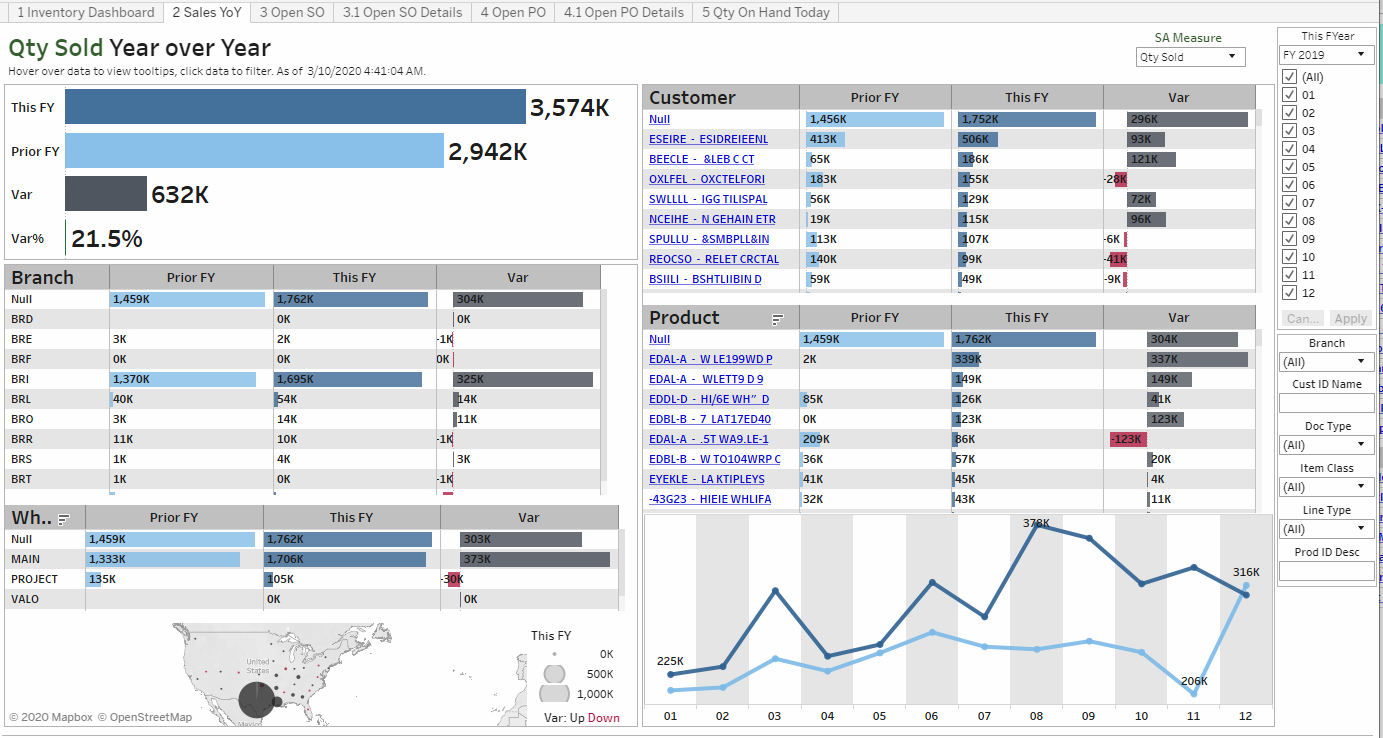 Whether you are driven by Units, Sales, or Gross Profit, you can see the whole dashboard adjusted to your favorite metric by simply changing the selection in the top right.

Do you want to narrow down your investigations for your peak season or a time when you run specials, adjust the fiscal periods on the right and you'll be look at only those periods year over year.

Do you want to see which customers are making up the most growth year over year? Sort by the variance column.

Do you want to see which products your top 5 growing customers are taking? Select those 5 and the whole dashboard will automatically filter for them.

You are clicks away from actionable information.
5 other dashboards still await your exploration:
If you're are still looking for other answers, the other dashboards focus on the other modules that feed into the Inventory Dashboard

Do you want to see your specially customized dashboards in your email box? The Subscribe feature let's you set the frequency and timing of the delivery of your reports right to your inbox.

Do you want to make several different versions of the dashboard depending on which warehouse or customer you are working on? The "View" feature let's you make infinite customized versions for yourself so that next time, they are a click away.