Select User or Group Window
'Select User or Group' window used by WTS and other MS Windows security configuration tools. 'Change User or Group' button.
WTS (Windows Task Scheduler) Example
Have WTS run the task under user aa_services.
For passwords and servers using this user search aa_services in LastPass.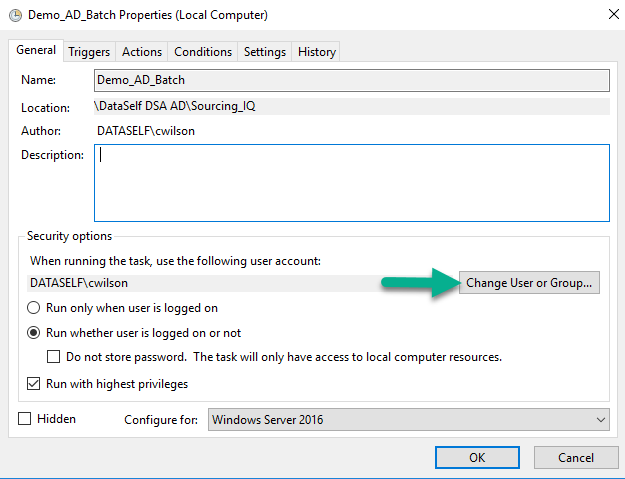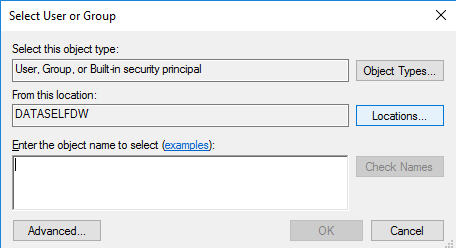 Locations window.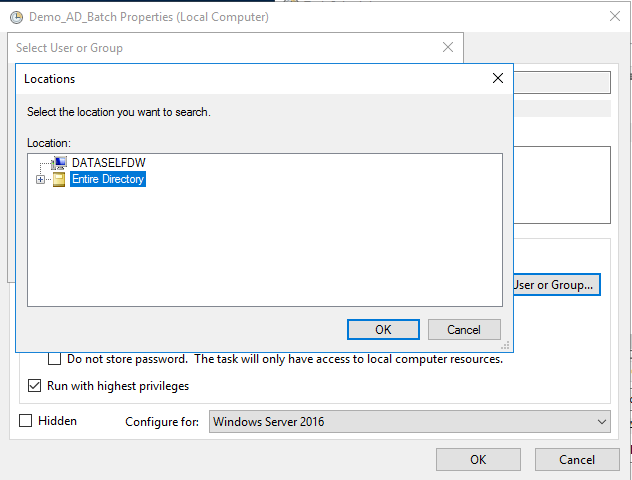 Select User, Service Account, or Group window