AR Invoice History Report
I've found the most practical format for the AR Invoice History Report is exporting as a CSV.
Here is an example of how I fill out the report screen. You can either select Data Only Export as the output choice or Preview the report then export from the Preview screen.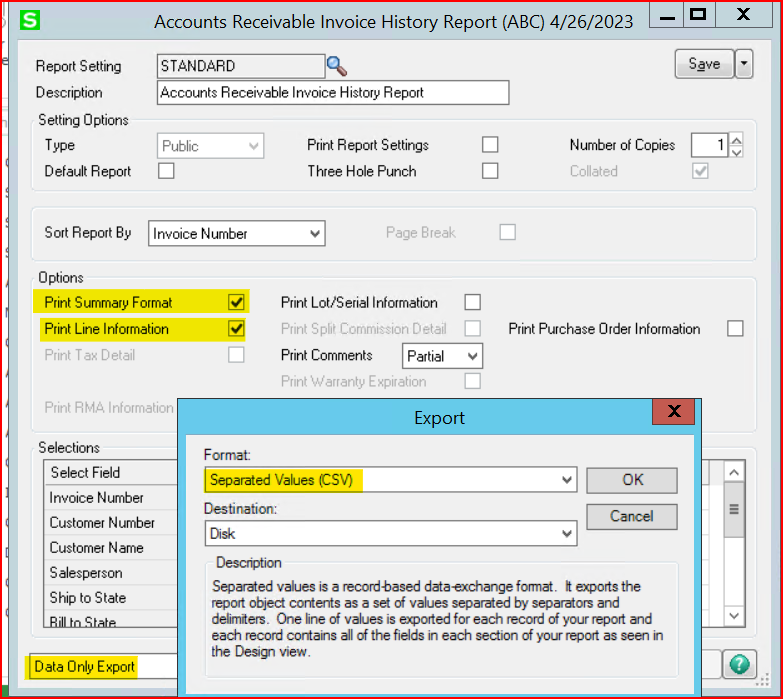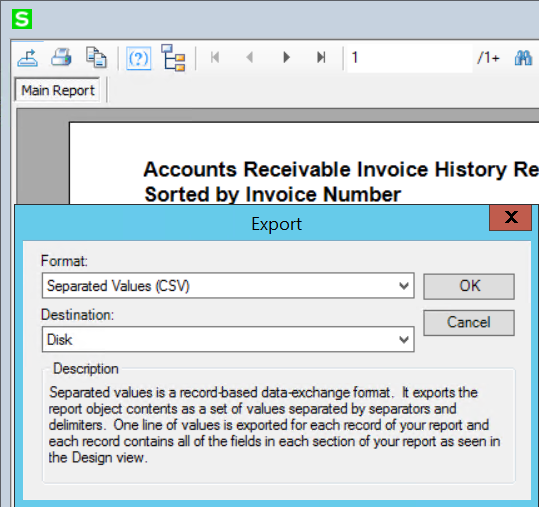 On the CSV Export Options, check the Isolate Report/Page Sections, but leave the 2nd checkmark blank for group sections.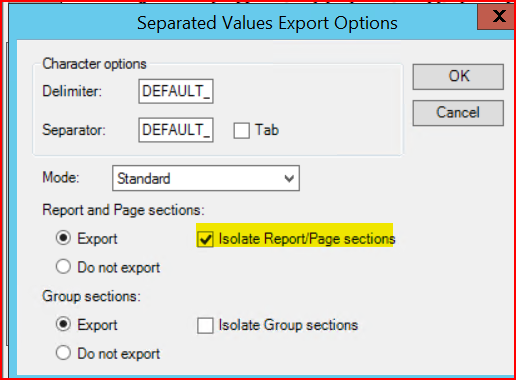 The format is not pretty, and it needs cleanup. But at least it is consistent, and we can work with it.